General Information
Venue
ICAUMS2012 will be held in October 2-5, 2012, at Nara Prefectural New Public Hall and Todaiji Culture Center, Nara, Japan. Both conference sites are located near the Colossal Hall of the Great Buddha in the Nara Park.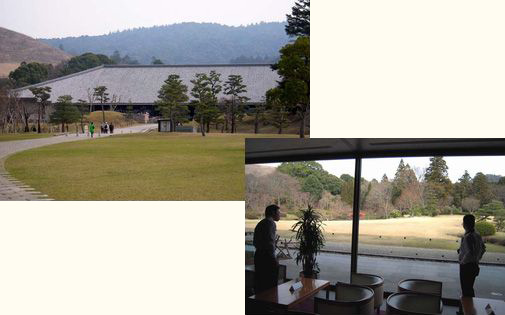 Nara Prefectural New Public Hall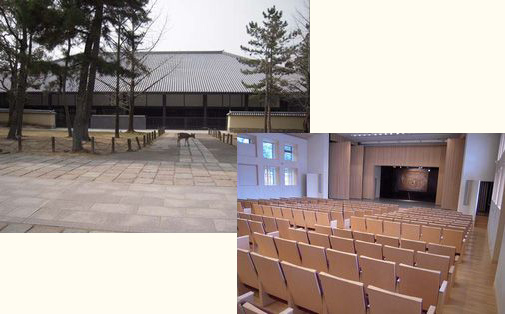 Todaiji Culture Centar
About Nara
Nara prefecture is surrounded by mountain range such as Ikoma, Kiji and approximately 60% of the area is covered by forest.Nara occupies an important position in a history of Japan. In the year 710 A.D, N ara was established as the Japanese old capital,which was named as Heijo-kyo. After that, Heijo-kyo was the capital of Japan before moving the political capital to Nagaoka-kyo in 784 A.D. The year 2010 was the1,300th anniversary of the foundation of Heijo-kyo. There are numerous temples, shrines, ruins designated as a national historical relic site in Nara, and many of them are the national heirlooms of Japan. Now, Historic Monuments of Ancient Nara, including Hiejo Palace, Todai-ji, Kofuku-ji, Gango-ji, Saidai-ji, Yakushi-ji, Toshodai-ji, Kasuga Shurine, and Kasugayama Primeval Forest is UNESCOWorld Heritage Site.Together with Historic Momuments of Ancient Nara, "Buddhist Monuments in the Horyu-ji Area" and "Sacred Site, Yoshino and Omine" are also UNESCOWorld Heritage Site. It is sure that history and natural beauty of Nara attract all of you.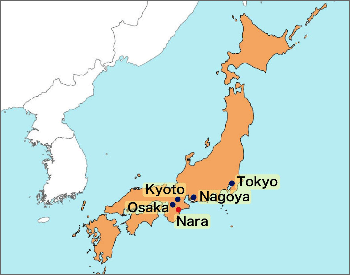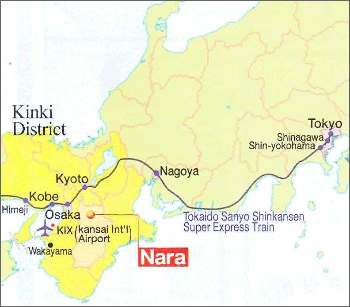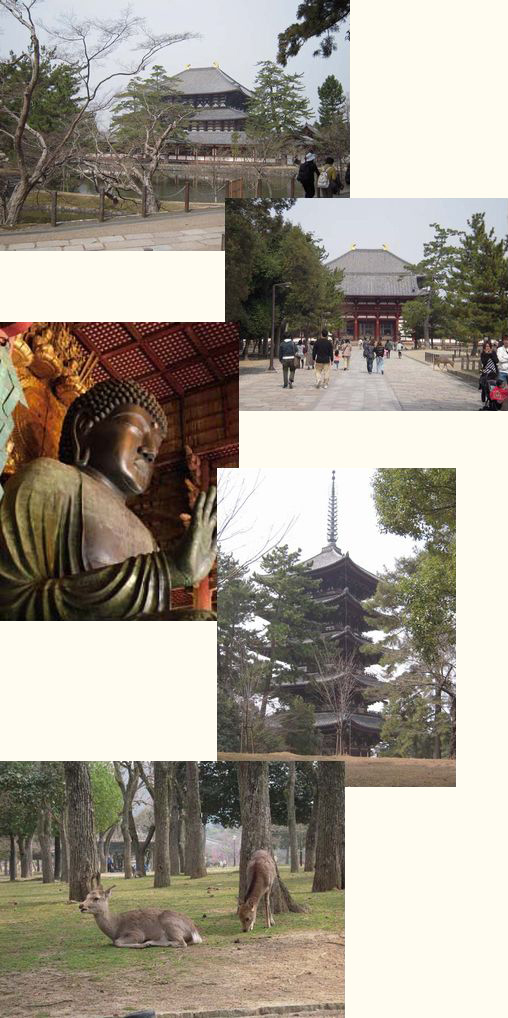 Transportation
Nara is located at the almost center of the main island of Japan and is in the Kansai region. Nara prefecture is surrounded by the four prefectures,Osaka to the west,Kyoto to the north,Wakayama to the south and Mie to the west. Access to Nara from the big cities in the Kansai regions is convenient and also from the other cities such as Nagoya,Tokyo.
By Plane
For passenger from Chubu International Airport
Please see the transportation by train.
By train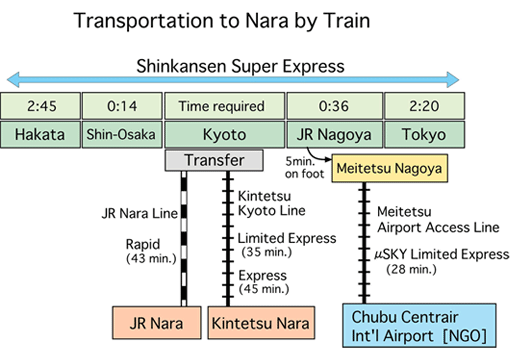 Climate
The climate of Nara City is generally moderate. The Yamato basin including the Nara City has an inland characteristic climate with the high dairy range of temperature and the high temperature difference between summer and winter.
October of Nara is the best season of the year. The average temperature is about 17C (63 F), the highest temperature of about 21C (70 F) and thelowest temperature of about 14C (57 F). In October,the amount of rainfall is low and the rainy days are generally several days in the month.